Shelton's White Hills Fire Company Is Turning 75
Tuesday, April 12th, 2022
by JEAN FALBO-SOSNOVICH | Apr 11, 2022 5:50 pm
(0) Comments | Post a Comment | E-mail the Author
Posted to: Shelton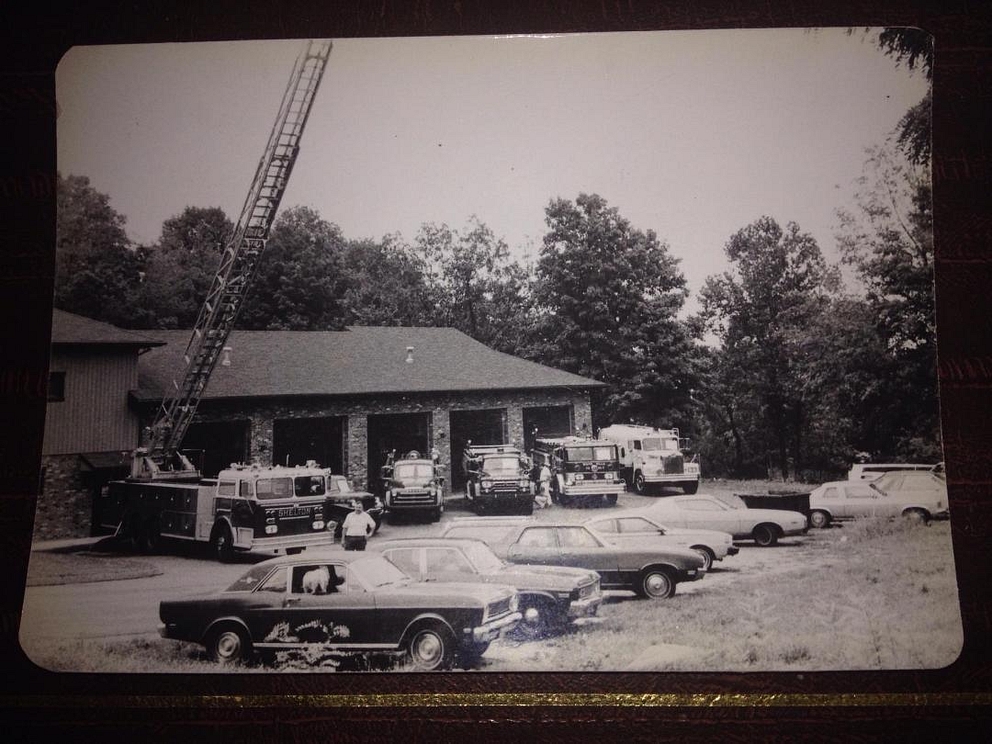 SHELTON – Whether rushing to extinguish a house fire or raising money for charity, the volunteers of White Hills Fire Co. No. 5 have been helping protect the citizens of Shelton for 75 years.
The company is gearing up to mark the 75th anniversary of its charter on May 20, 1946. Several special events are being planned, including an anniversary dinner scheduled for Sept. 24 at the Whitney Farms Golf Course. The dinner will be open to the public and tickets will be available for sale beginning April 16 by visiting the White Hills' website.
Volunteers are also preparing to host the company's annual Easter Flower sale, scheduled for 9 a.m. to 4 p.m. Friday (April 15) and Saturday (April 16) from 9 a.m. to sell-out, at the firehouse, located at 2 School St.
As a special treat for visitors to the flower sale, volunteers will conduct tours of the firehouse where young and old alike can check out the company's fire trucks and equipment, and see how the volunteers gear up for a call, according to longtime firefighter, White Hills Past Captain Timothy Manion, who's also serving as chairman of the 75th Anniversary Committee.
"Parents can bring their kids and we'll show them around, they can see the fire trucks and see how a firehouse runs," Manion said.
Manion knows a thing or two about how a firehouse runs, having been a volunteer with White Hills for nearly 40 years. He caught the bug to volunteer early on, having watched his late father Edward, serve the company with heart and dedication as a member, lieutenant and ultimately captain for many years, beginning in the early 1970s.
"I was at the firehouse when I was in diapers," Manion recalled. ​"It was in my blood. My dad was always involved at the firehouse, and I have many family members who are involved in emergency service, as well. Public service runs in my family."
Manion, who joined White Hills in 1983, said being a part of the company is like having a second family.
"A lot of us are second and third generation members, with our dads having served for years, and following in their footsteps," Manion said. ​"Being part of a fire company is a family-oriented thing, where everybody knows everybody. We enjoy getting together with each other's families, and we especially love giving back to the community."
White Hills' decades' worth of giving back to the community began in 1946, as the White Hills Civic Club. A group of volunteers banded together with a mission to protect the safety and welfare of the 50 families living in the city's White Hills section at that time. Within a year, the members were able to purchase the company's first fire truck for just $7,000, which is a real bargain compared to today's fire trucks costs which run about $750,000, according to Manion.
A two-day country fair was held to help pay for the first fire truck, Engine 51. The company fought its first major fire using that truck in 1951 when Novotony's Barn burned down.
Fast forward to today, and White Hills is chartered to have up to 75 members, yet currently has only 35 active members, according to Manion. The company is always seeking new recruits, and those interested can contact the firehouse (203) 929‑1749.
Manion said some of the biggest changes he's seen come along in his time at White Hills is major advancements in technology. Call volume has grown significantly since the early 1980s, as well, from about 250 calls for service a year to approximately 500 calls a year today, he said.
White Hills is one of Shelton's four fire companies, and its volunteers respond to everything from structure fires and commercial fire alarms to EMT assists and motor vehicle extrications. White Hills is also part of a county-wide Strike Force unit and most recently helped fight fires in Brookfield and Bethel, in addition to providing mutual aid in neighboring towns like Monroe, Derby, Trumbull and Stratford whenever needed.
Thanks to donations from the community, and various annual fundraisers, like the pancake breakfast, Easter Flower sales and boot drives, White Hills has been able to purchase specialized vehicles and equipment, thermal imagers, extrication tools, CO and gas meters and many other necessary pieces of equipment and tools, according to Manion.
Volunteers also enjoy hosting the annual Christmas Tree lighting, Santa on the Fire Truck and Fire Safety programs at the local Shelton schools.